Keikyu, one of the typical urban railways, serves the Yokohama and Yokosuka area from Tokyo with a complicated but interesting operation pattern.



About
Keikyu
by Oliver Mayer
---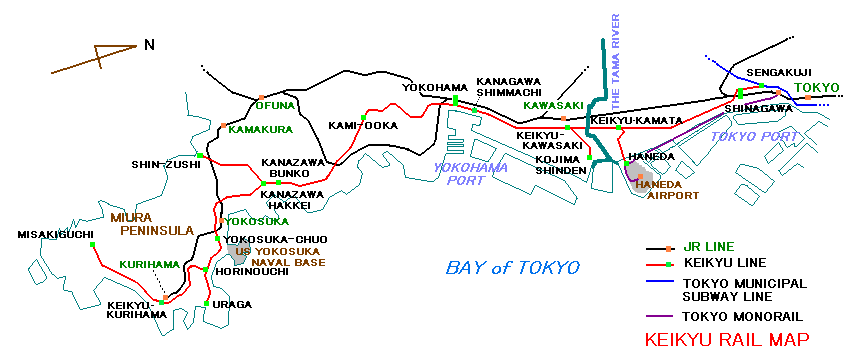 ---
Table of Contents
General
History
Keikyu Today
Service Pattern of Keikyu
A Journey into Tokyo during The Rush-hour
Rolling Stock and Car Depot
Tips for Railfanning Keikyu
Modeling

1500 series at Takanawa level crossing just west of Shinagawa terminus in Tokyo. By Hiroshi Naito.

1500 series on a viaduct just east of Misakiguchi terminus. By Hiroshi Naito.
---
[Next Page]
[Home Page]