Tobu Railway Museum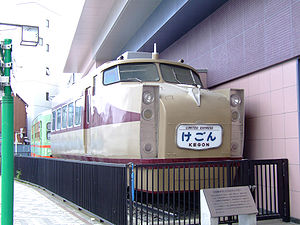 The Tobu Railway Musuem is dedicated to the history of the Tobu Railway. It opened in 1989 and was refurbished in 2009.
Location
Under Higashi Mukojima station (Sumida) on the Tobu Isesaki line from Asakusa.
List of Rolling Stock
The following locomotives are on display:
5 (B1 steam), 6 (B1 steam), ED101, ED5015, ED4001, plus railcars/tram
Other Facilities
In addition there are simulators, track level view, exhibits, models and shop.
Web Sites
---
Back to Museum Listings JRS Home Page Kisekigo Home
Contact: info @ kisekigo.com Last updated: 18/12/2012.